Creating a brief although complete Curriculum Vitae (CV) is a key aspect to consider. All shairart's artists have a tool to submit the CV into their profiles and to export it in PDF format.
What information should be included on an artist's CV?
To add fields to your shairart CV:
Sign in to the website;
In the upper right corner of the site choose "ACCOUNT" followed by "EDIT PROFILE"
Click on "CURRICULUM VITAE" and start editing the fields
Once you submit a full CV you can download it in PDF format. Be sure to include the following information:
Academic Background
Any academic diplomas you have completed, the level and the institution.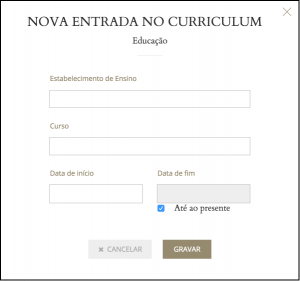 Solo Exhibitions
Include the most significant professional achievements either in chronological order or, even better, in order of importance.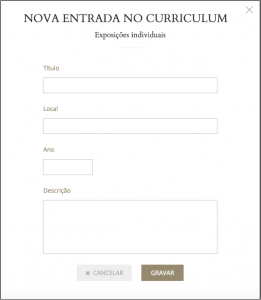 Group Exhibitions
Tthe list of group exhibitions is usually extensive, so it is best to focus on the most important ones.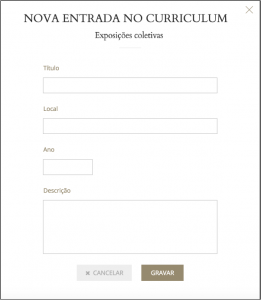 Curatorship and other works
Many artists develop parallel artwork that could improve the CV.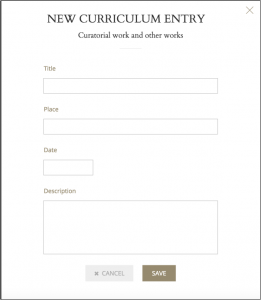 Rehearsals, Articles, Publications and Other References
Production is also research in the work of academic publications on top of new artworks.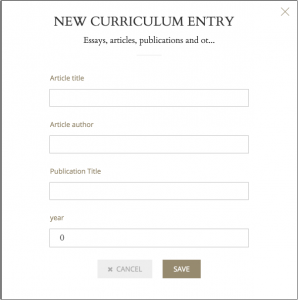 Awards
Especially at an early stage of an art career it is useful for the artist to enter many competitions and art festivals which can open doors to new audiences and collectors.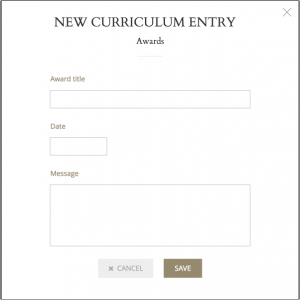 Once submitted the CV will be able do download in PDF in your public profile, CURRICULUM VITAE section. See the example here.
---
Creating a brief although complete Curriculum Vitae (CV) is a key aspect to consider. All shairart's artists have a tool to submit the CV into their profiles and to export it in PDF format. What information should be included on an artist's CV? To add fields to your shairart CV: Sign in to the website; In the upper right corner of the site choose "ACCOUNT" followed by "EDIT PROFILE" Click